For Investors
Invest in
Rolling Funds®
Subscribe quarterly, adjust your commitment amount to meet your goals, and invest in great deals alongside top VCs.
Subscribe quarterly
Follow a flexible, quarterly investment schedule rather than a lump-sum commitment to a fund.
Adjust your investment
It's easy to commit more or less capital between subscription periods.
Invest alongside top VCs
Earn exposure to great deals with participation from top VCs.
Explore Rolling Funds®
Ravikant Capital
6529 NFT Fund
Sahil Lavingia Rolling Fund
Kamal Ravikant Rolling Fund
CapitalX
Austen Access Fund
Ligature
Gomila Capital
Anti Fund
Davidovs Venture Capital
Schox.vc
PEER Venture Partners
Shaan and Romeen's Angel Fund
Immad Akhund Rolling Fund
Capital Factory Texas Fund
UV
Coelius Capital Rolling Fund
StartUp Health Moonshots Impact Fund
Super Angel Fund
Mana Ventures
Alter
Pioneer Opportunity Fund
irrvrntVC
Draft Ventures II
Paradigm Shift Capital
The Bitcoin Magazine Ecosystem Fund
Sustainable Food Ventures
Mystic Ventures
Climate Capital
Prasanna's Rolling Fund
Nitesh Banta Rolling Fund
Comeback Capital
Preston-Werner Ventures Rolling Fund
Revere Partners RF
10x Capital / Gaingels Early Stage Diversity Fund
Triangle Tweener Fund
Forefront Venture Fund
Diaspora Ventures
Nucleation Capital
Siqi Chen Access Fund
Everywhere Explore
The W Fund
Musha Ventures
Trucks Growth Fund
Unwritten Ventures
AK Capital
Ride Home Fund
Paradox Capital
Reinforced Ventures Subscription Fund
Duro Ventures
Kepler Operator's Fund
Mentors Fund
Healthspan Capital Rolling Fund
Roger Dickey's Rolling Fund
Kulveer Taggar Rolling Fund
Network Ventures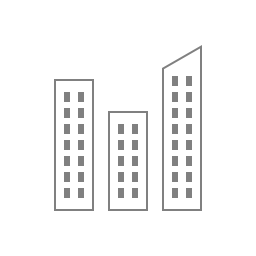 Willow Tree
Burkland SaaS Opportunity Fund
REFASHIOND Seed
MyAsiaVC
Bullet Ventures
Rolling Fun
Executive Venture Fund
Science Rolling Fund
Team Ignite YC Fund
Vastly Valuable Ventures
Inovexus Ventures
Tom Williams Rolling Fund
Project Voice Capital Partners Rolling Fund
chaotic.capital
Climate Avengers
Hurricane Ventures
network0
Calm Ventures Rolling Fund
Chasing Rainbows
Lamina1 Ecosystem Fund
Beyond Impact Vegan Diversity Fund
TinkerBarn Impact Fund
Sunwest Channel Fund
A Lamp City Fund
Slykcess Fund
Draper Lancelot
StartupCrafters Healthcare Fund
Nothing on this page shall constitute an offer to sell or a solicitation of an offer to buy an interest in the partnership or other security or a recommendation of any kind. Any offer to sell or solicitation of an offer to buy an interest in the partnership may be made only by way of the partnership's final definitive documents.
Calculator
Calculate your Rolling Funds returns
Use our Rolling Funds Distribution Calculator to explore different investment scenarios and understand the associated distributions and returns.